Southwest to go 100 Percent In-person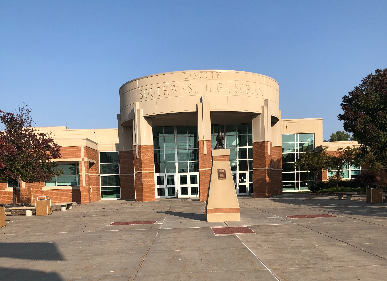 Due to Covid restrictions Southwest has had classes at about 50 percent capacity and students have had their classes half on Zoom and half in-person.Some students have gone on Zoom full-time due to concerns over the pandemic.
According to Nebraska Educational Telecommunications, the LPS Superintendent Steve Joel announced the change at a school board meeting Tuesday night.
"But I want to be clear: it has to be contingent on local conditions, and our work with the Lincoln-Lancaster County Health Department," Joel said. "Right now we feel comfortable with it, but we don't know. This is all new for everybody and conditions could certainly change." 
This will only happen if community spread of covid cases does not increase. Joel said health officials found no evidence of the virus spreading within school buildings.
"I'm looking forward to seeing the kids everyday, at the same time we'll keep doing our plan that we have in place to make sure we keep everyone safe healthy and happy," said Principal Mike Gillotti.
Students will still have the option to take their classes full-time on Zoom.