Hive Helpers Be(e)gins
The first meeting of this school year for the Hive Helpers was on Thursday Sept. 2 in room A105. 
Regular meetings of the Hive Helpers will be held every other Thursday after school to make it more accessible for participants to attend this term due to many of them having activities after school. 
However, after this term, the Hive Helpers will go back to their accustomed regular meetings, which are held before school on Wednesdays in room A105 at 7:30 AM.
"I know that the plants were a big deal for teachers last year, they really liked it. I am sure we are going to do that again, at some point," Mr. Charles Bittle said. "Now, we have better planting, so they can hand pick, types of flowers, and seeds that they want to grow and to be more selective."  
Hive Helpers is a club started by students who have dedication to protecting, promoting environmental awareness and the bee populations. As they collaborate with Lincoln Southwest and the local community they are working to create a more sustainable environmental future.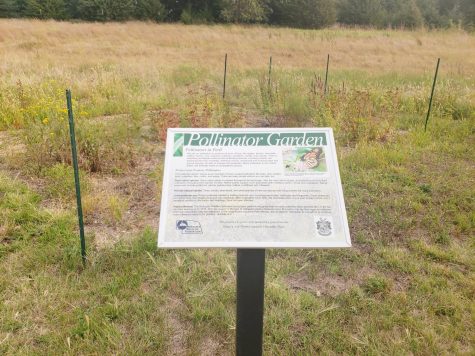 "I am really excited about membership and being able to train underclassmen how to take care of the garden and how to continue our efforts in making our school more environmentally friendly," senior Amelia Schwensen said. "I hope someday we'll be able to expand our pollinator garden even larger, so teachers can use it in their classrooms and teach their classes more about the environment and our native plants in Nebraska."
Even though the meetings are for 15 minutes out of the participants week, Schwensen wanted people to feel the importance of making a difference. When there will be more activities to do in the club during the spring. She also hoped that people are committed enough to the club and the time spent to accomplish the goals of the club.