LSW JV XC Races at the Harold Scott Invite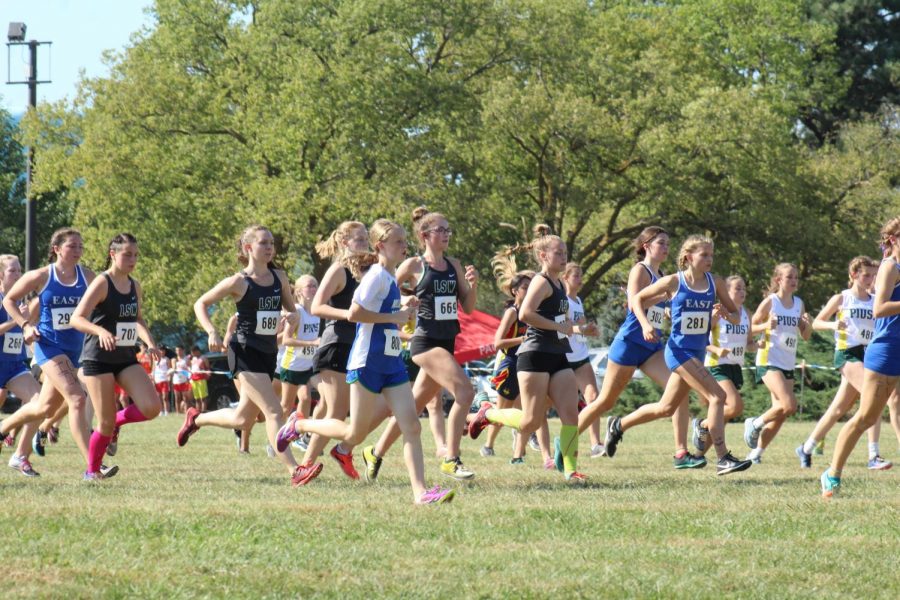 LSW JV cross country drove to Pioneers Park on Thursday, Sept. 19, to race at one of the most difficult courses in Nebraska. The Harold Scott Invite was hosted by Lincoln High. 
JV girls ran right after school. The girls placed fourth of 17 teams. The JV boys race followed and they placed ninth of 19 teams. 
The top seven JV girls and boys didn't race in the regular JV race. They got the chance to race in a varsity division and go up against a higher level of competition, because the original varsity team was preparing for their Saturday race in Iowa. 
The varsity girls held their own by placing 10th of 15 teams. The varsity boys followed with a finish of 14th of 16 teams. Freshman Lauren Udell got the chance to run her first varsity race.
"I got a chance to run with my sister," Udell said. "She encouraged me a lot. Next week my goal is to finally beat her." 
Sam Antinoro also raced in the varsity division for the first time. It was his first time competing in a full 5k at this course. 
"I think the race went alright," freshman Sam Antinoro said. "Pioneers is a pretty rough course with all the hills. Next week I want to be able to race 17 minutes flat." 
Next Thursday, Sept. 26, the JV cross country team races again at Pioneers Park for the North Star Invite. The races begin at 4:00 p.m.