Pink-out for Breast Cancer Awareness Month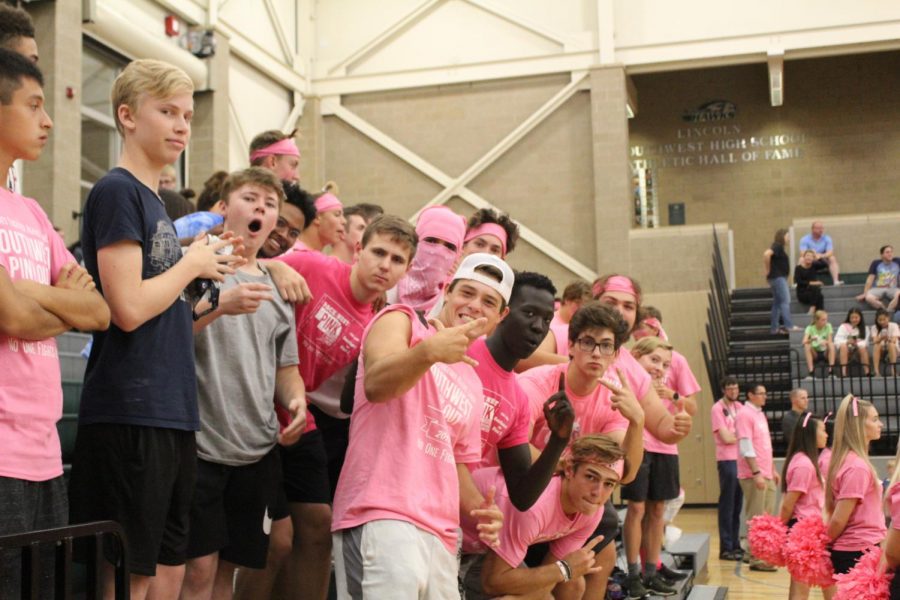 LSW is organizing a pink-out game today. The color pink was chosen to spread breast cancer awareness.
STAC sold pink out shirts this month to raise money to spread awareness. Some are choosing to wear it during the game.
"It's important because cancer can be expensive to have," senior Sam Spethman said. "It's a huge burden to have on your family, so giving back to your community and these families that are going through these hard times is a really good thing to do." 
Some are choosing to wear the STAC shirts at school rather than the game.
"The football boosters purchased shirts from STAC for the entire coaching staff and we are wearing them today," Coach Aaron Finely said. "It's gonna be chilly tonight so you probably wont see them on the sidelines, so we're wearing them in school today."