Hawks Soar to State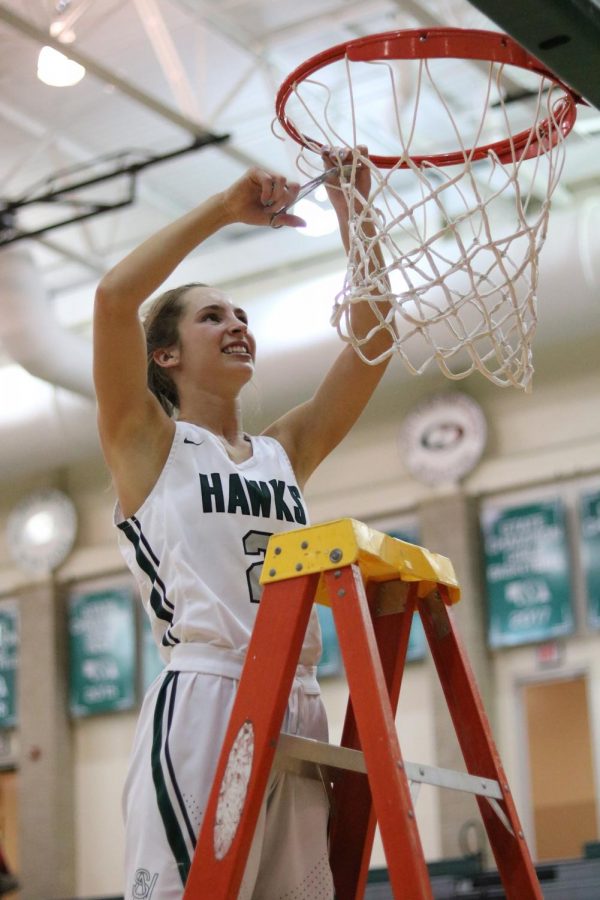 The LSW Girls' Basketball team made State with their 45-30 victory over Lincoln Southeast on Friday.
This is the third time in a row the Hawks have made the State Tournament.
"It was really exciting to do it again because it was the third year in a row for us," senior Emma Kauf said. "I'm just really happy for everyone, like I just really wanted the seniors to make it for their senior year. Otherwise, it would've been really disappointing.  So I guess I was just really excited for everyone."
At halftime, the Hawks were down 20-17, but came back and outscored Southeast 28-10 in the second half, which included holding Southeast scoreless in the third quarter.
"I can't really pinpoint exactly what it was other than the fact that we have a lot of kids that are competitors," Junior Varsity coach Nicole Kubik said. "I don't think they felt like they played up to their potential in the first half, and they came out in the second half and showed how they've been playing all year long. They played tough, they played as a team and had a lot of fun with it."
The Hawks finished the regular season with a district record of 15-4, and an overall record of 20-4.
"We've been working so hard all season," senior Raegan Wells said. "So we were all focused and ready before the game."
The Hawks will play Omaha Westside in the first round of the NSAA State Girls Basketball Championships on Thursday, Feb. 28 at 3:45 p.m. The game will be played at Pinnacle Bank Arena.
For more information on tickets, parking, policies, etc. please visit https://www.pinnaclebankarena.com/events/detail/nsaa-girls-state-basketball-championship-6.