Having Fun in Art Club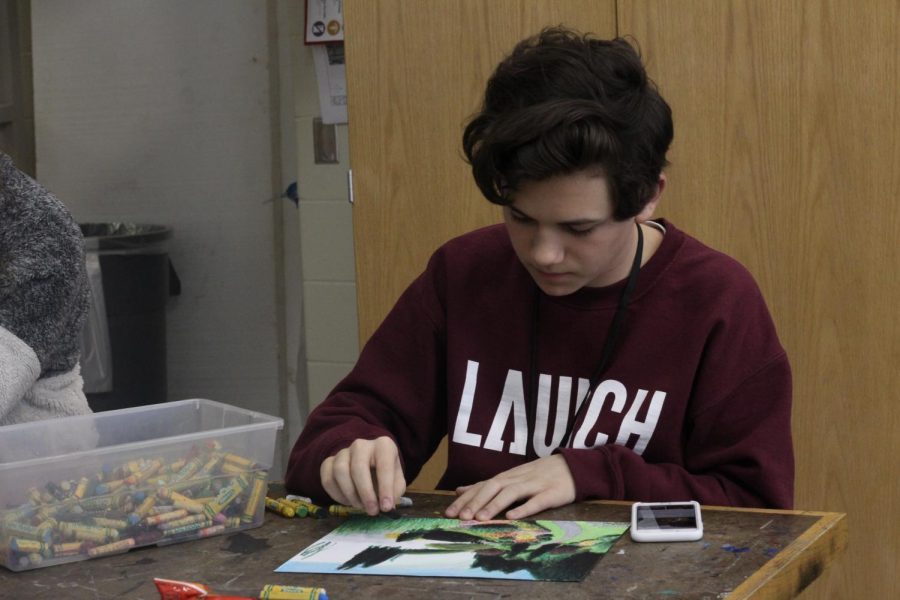 The Art Club at LSW is a fun place for students to be creative. Anyone can join and can hang out with friends. Ms. Melissa Beard is in charge of the club. Students can paint, color and draw or work on group projects. Usually most students get studio time to work individually.
"We mostly work on future projects and work on our own personal projects," Freshman August Hudson said. "Art Club is really fun because you get to do what you love but at school. I think people should try out Art Club because it can really help with meeting new friends."
Art club is also a place to hang out and support friends.
"You go in and talk about a monthly project or what you're currently working on. It's really laid back and fun," Freshman Ghada Al-Jabiri said. "It's really nice being surrounded with friends who support your artwork."
Working on group projects is another aspect of the club.
"Most of the time Art Club is completely student oriented and kids get to choose what they want to work on. Right now they had an idea to do a project representing empowering women at Southwest, so there are some students creating portraits for that," Beard said. "I think it's really fun, somebody always brings snacks and they all get to talk with each other."
Art Club meets every Thursday 3:15 – 4:00 in room C106. The club is free to anyone who would like to come in and work on projects or independent art.