Top 10 Remote Vacation Destinations in the U.S.A.
Yellowstone National Park – Wyoming
Located in the Northwest corner of Wyoming, Yellowstone National Park is about as far away from the hustle and bustle of the city as you can get. Founded in 1872, the oldest park in America offers stunning views, powerful hot springs, and over 200 species of animals.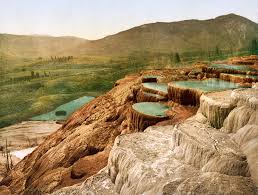 Photo courtesy of Detroit Publishing Co.
Acadia National Park – Maine
Located just off the coast of Southern Maine, this park is iconic. Most of the park is blanketed in dense spruce-fir forests, and the rocky coastlines and beautiful hiking trails look like they're out of a postcard. The park is home to many rare species you don't see in other parts of the U.S., like moose and humpback whales.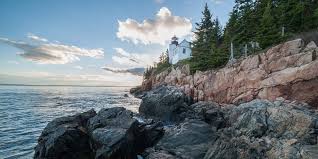 Photo courtesy of Kent Miller from the National Park Service
Carova Beach – South Carolina
Located 943 miles south of Acadia, this hidden gem is one of the least visited beaches in the United States, lying almost directly on the South Carolina-Virginia state line. Being an unincorporated community, there are not many neighbors around. Wild mustangs roam the beaches, making it a fun and relaxing destination if you're a horse-lover.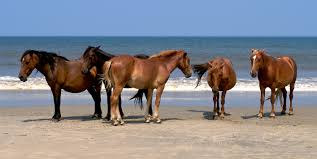 Photo courtesy of Lisa Marie
North Cascades National Park – Washington
A vast expansion of mountains, lakes, rivers, and glaciers makes up this harmonic sanctuary. With 50,000 acres and many hiking trails to explore, this park is sure to bring out the adventurous soul from within. Many visitors even climb the sides of mountains there.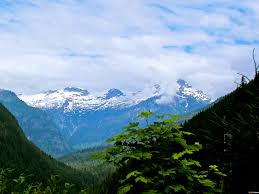 Photo courtesy of Jeff Gunn
Keewaydin Island – Florida
Only accessible by boat, this island, also called Marcos Island, has no  roads, cars, or bridges. Being the southernmost location on this list, it is the warmest, making it a great place for aquatic activities.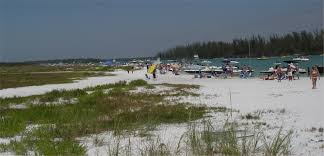 Photo courtesy of Donald Burke
Zion National Park – Utah
Characterized by the steep red canyons, this nature preserve is a unique twist on the Grand Canyon. Instead of the gulleys being rocky and lifeless, they are filled with nature and greenery. In some secluded spots, you may even be able to find waterfalls.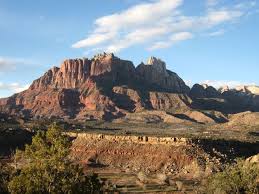 Photo courtesy of Adrienne Fitzgerald of National Parks Service
Arches National Park – Utah
The unique thing about this park is in its name- it's filled with natural sandstone arches. Their natural beauty is captivating, which makes it easy to escape and forget about the problems associated with our busy lives. It is also a great hiking spot that the whole family can take part in.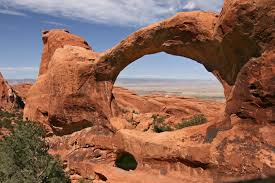 Photo courtesy of Flicka at Wikipedia
Grand Canyon National Park – Arizona
While similar to Zion National Park, this location has a vast expansion of winding canyons. Visiting this spot would be more of a day trip for the family, as the cliffs are too dangerous for tourists to go near them.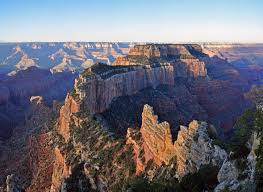 Photo courtesy of Grand Canyon National Park
Mesa Verde National Park – Colorado
The name Mesa Verde, which translates to "green table," from Spanish, is very fitting for this unique place. Enormous plateaus create a majestic terrain, but the most interesting aspect of the park lies beneath those cliffs. In alcoves under overhangs lie ancient Pueblo villages, carved out of sandstone, which were constructed as early as 13 AD. That makes this a great destination for the history-savvy traveler.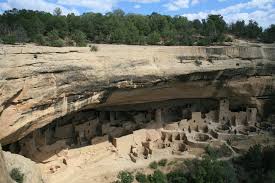 Photo courtesy of Andreas Borchert
Black Hills – South Dakota
Famously home to Mt. Rushmore, Devils Tower, and the Crazy Horse Memorial, this location combines history and beauty. The area is also described as an island of trees in a sea of grass. The most common forms of wildlife are mule deer and bighorn sheep. You may even see a cougar.
Photo courtesy of Wikipedia, User:Runner1928
All beautiful in their own way, these remote vacation destinations will give you and your family a great experience, full of nature, wildlife, and memories.