Southwest Choir Rises Its Voice Up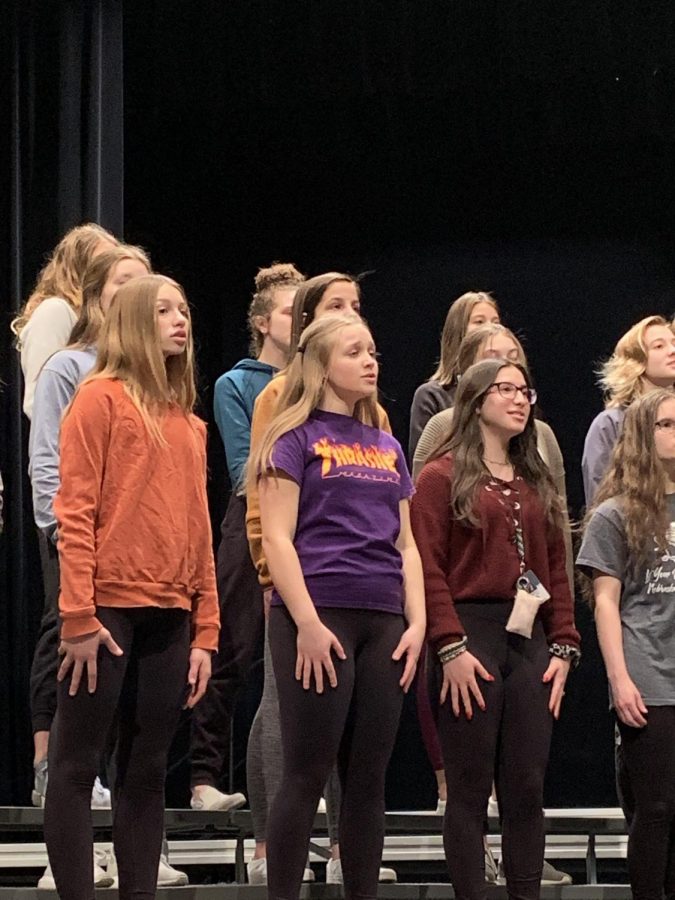 On Wednesday Feb. 26, mix concert choir, freshman choir, varsity choir, chamber choir and other ensembles will perform in the Southwest Auditorium at 6:30 pm. After intermission, the second part of the concert show choir will be performing their show. It is the last time they will be performing in Lincoln. 
"I am in a varsity and a chamber choir," junior McKenna Onorato said. "The chamber choir is an elite choir and you have to audition to get into it and you do harder music than in just a regular choir." 
This year the choir program is focused on solos and ensembles to give personalities a chance to shine. Teachers have worked with each soloist either before or after school and during class. To prepare the ensembles, teachers divided girls and boys into groups and work with them separately. 
"We give individuals a chance to work on the solo and anybody can do it if they want one," Cotton said. "We had 30 actual solos this year."
Choir members are nervous and ecstatic at the same time before. The season is coming to the end and for some, it's hard to realize that this is one of the last times they are going to perform this show.
"It is exciting to have our last performance," senior Jack Nolley said. "We worked really hard and I think a lot of people will come to watch us for our last one."