Softball and Volleyball Tournament Recap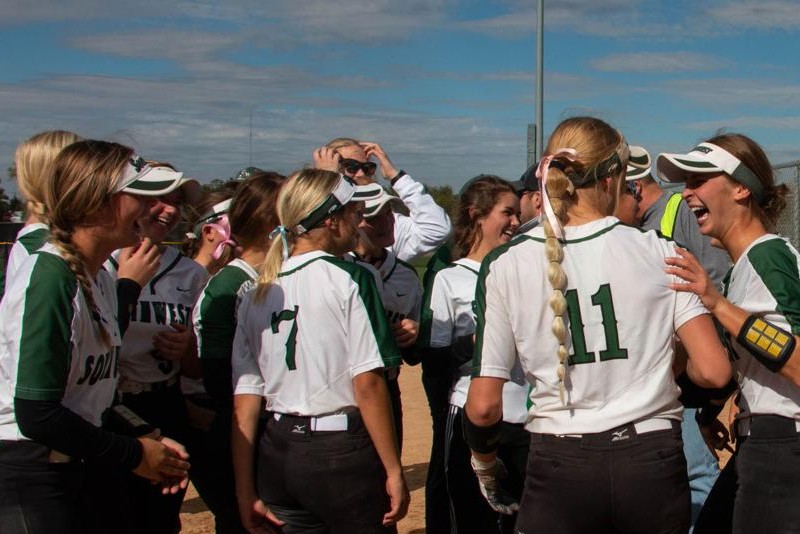 This week the volleyball and softball teams finished second place at their tournaments. 
The volleyball team won over Millard West and Omaha Duchesne Academy in their first two games of the Gold Bracket Championship tournament. In their third game, Papillion-LaVista South defeated Southwest 25-13 in the first set and 25-23 in the second. 
"The volleyball team played with excitement, passion, and a desire to win," Coach Mark Novatny said. "Playing the number one team in the country and beating them takes an entire team effort.  I am very proud of how the players on and off the court worked to get us that win." 
At the Lincoln Southeast Invitational on Sep. 26, the softball team won over Grand Island and Blair. The Grand Island game ended with a score of 13-0. The second game against Blair ended 8-2. In the third game, Marian won over Southwest in the time limit game with a score of 4-3. 
"Our pool was challenging, and included a team that we had beaten three times before (GI) , a Top 10 Class B team (Blair), and a Top 5 Class A team (Omaha Marian)," Coach Mark Watt said. "We like to play challenging teams in tournaments, because they prepare us for the types of teams we will see in the post-season. Overall, we had a pretty good day."
Softball will be back in action on Oct. 7 for the NSAA District Softball tournament. Volleyball will try to continue with their momentum at a triangular on Oct. 6 at Northeast.