Lincoln Unemployment Rates At Pandemic Low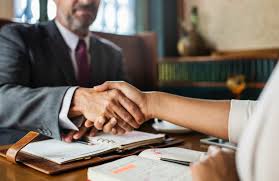 Recently Lincoln's unemployment rate has fallen to its lowest since the Covid 19 pandemic started. According to the Nebraska Department of Labor, the Lincoln unemployment rate is now 3.2 percent and the Nebraska Unemployment rate is 3.5 percent. 
Eric Thompson, director of the Bureau of Business Research at the University of Nebraska-Lincoln, said,"Taken together, the CES employment and the unemployment rate data suggest that the economy is recovering but still needs to make additional progress."
The Bureau of Labor Statistics found in September, the most recent month they recorded, that of all fifty states Nebraska had the lowest unemployment out of all of them. It was the only state in the union that had less than 4 percent unemployment.The state with the highest unemployment was Hawaii with 15.1 more than quadruple the United States. The unemployment in the U.S. has a whole was 7.9 percent.
Senior Henry Ebeler said, "I think we have more jobs available and that more jobs have opened up to the public. The pandemic still makes it harder to work due to the lack of comfort and heat with the mask though."