JV Wrestling Comes Out on Top at Pius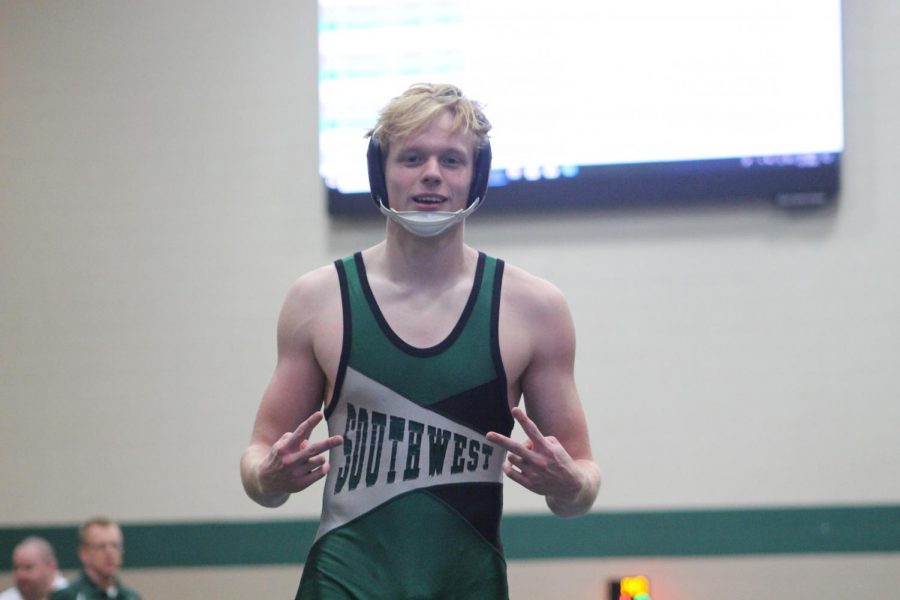 The Lincoln Southwest junior varsity wrestling squad won the Pius X JV Invitational on Tuesday, Jan. 21, 2020 at Pius X High School. 
"I won two matches and lost one," sophomore Braxton Peters said. "I pinned two people and it got us 12 points for our team." 
Along with the Silver Hawks, there were 10 other schools in attendance, with all the schools in the Lincoln Public Schools system, Pius X, Malcolm, Raymond Central, Crete, Wahoo and Beatrice. 
"I won my tournament," senior Dylan Tridle said. "I joined wrestling to get into shape for soccer season, and I really enjoy it."
Overall, Southwest had the most total match points with 275, beating out Lincoln East, the runner up, by 23 points. Freshman Andrew Fricke received first place in the 112-117 weight class, freshman Paul Lakamp in the 132-138 weight class, junior Tyler Means in the 141-145, senior Dylan Tridle in the 147-150, junior Mitchell Baughman in the 150-161 and freshman Grant Berry in the 168-181. 
Up next for the Hawks is the Raymond Central Invite at Raymond Central High School on Saturday, Feb. 1, 2020 at 9:00 a.m.