Drama Club Hosts Second Meeting of the Year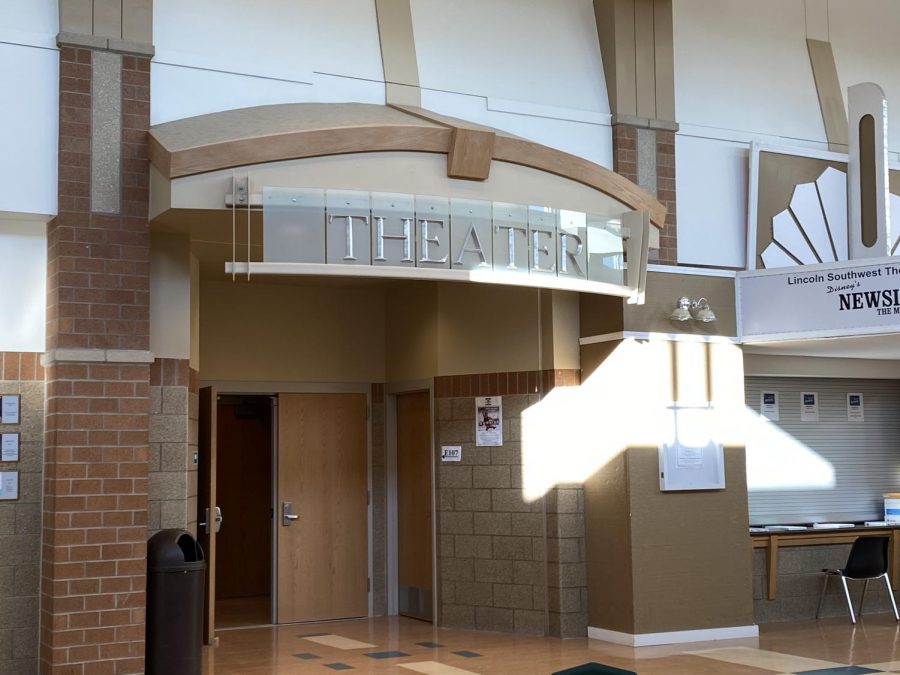 The Lincoln Southwest Drama Club is hosting their second meeting of the year on Thursday, Aug. 20 at 3:15 p.m. in the auditorium to discuss upcoming events and audition information for "Newsies," as well as a social event.
"Drama Club meetings are the bee's knees," senior vice president Ian Hogeland said. "The meeting is the honey and the officers are the worker bees who make the whole experience taste well."
 To attend the meeting, students enter through the doors in the Black Box and file into the socially distant auditorium through the back hallway
"At a typical Drama Club meeting, we start with an intro and play a game, and we have modified it to be socially distant," senior president Emerson Eveleth said. "We then talk about upcoming auditions and our fundraising and social events."
 Students wishing to attend drama club do not have to be currently involved in a production, and can come regardless of if it is an A/B day or grade level. The meeting will last about an hour.