Varsity Football Falls to Knights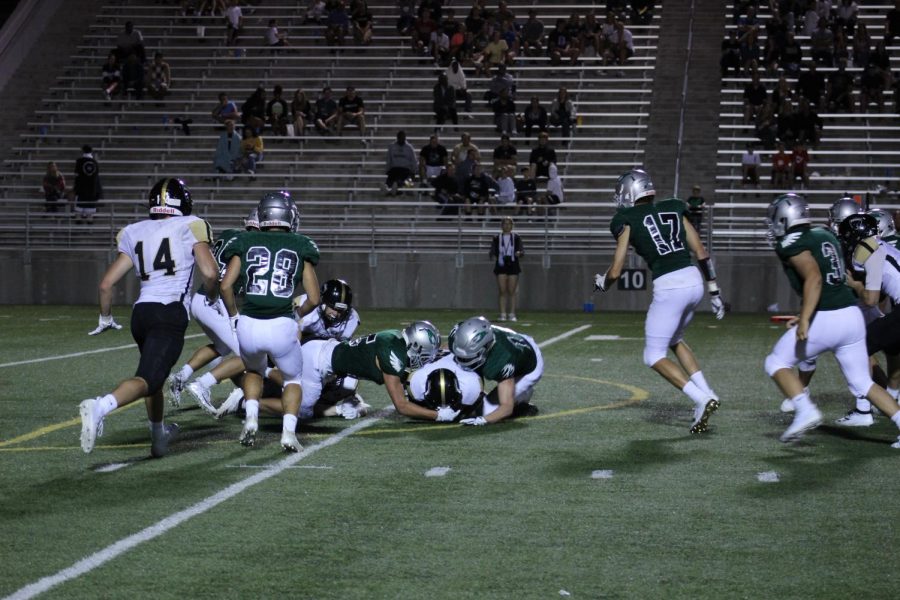 The Lincoln Southwest varsity football team took a hard 28-0 loss against Lincoln Southeast last Friday, Sep. 6 at Seacrest. 
"We just need to clean up the little things," head coach Andrew Sherman said. "We need to continue to play for each other and keep our effort up." 
In the first quarter, the score was even across the board at 0-0. Towards the end of the second, Southeast struck for the first time with a touchdown, making the score 7-0. Both the Knights and Silver Hawks fought hard during the third quarter, but Southeast paved the way with an additional two touchdowns, 21-0. In the fourth and final quarter, Southeast had one more trick up their sleeve and scored once again, 28-0. 
"We worked together and we worked hard," junior Telo Arisaga said. "Sometimes it paid off and got big returns, but we need to work on things like fumbling and kickoff."
 Chant-offs between the Southeast and Southwest student sections traded chants back and forth throughout the game . Over 5,000 students, parents, and other spectators from both sides came to watch. 
"There were a lot of students and a lot of parents and it was really loud," senior Laken Harnly said. "When there is a pressure situation, and there is that many people screaming for you, it is a lot easier to play hard and at full speed."
The next game for the Hawks is on Friday, Sep. 13 at 8:00 p.m. against Lincoln East at Seacrest on the away side.