Student Council Spooky Night Returns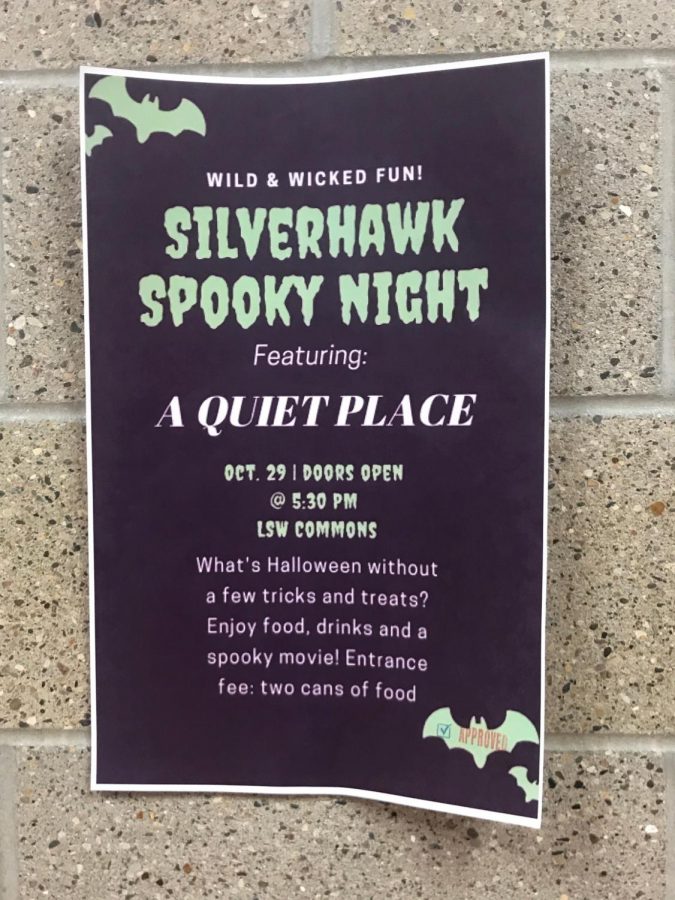 Student council is having the second annual "Silver Hawk Spooky Night" on Tuesday, Oct. 29. The event will be held in the commons area, and admission is two cans of food. 
"There's a bunch of different clubs who will have games out there," sophomore Sophia Henrichs said. "The doors open at 5:30 p.m., and after we play games for a bit, the movie will start." 
The movie being shown will be "A Quiet Place," a 2018 thriller movie starring Emily Blunt and John Kransinski. The story follows a family who must live in silence because they are hunted down by monsters who thrive off sound.
"Normally we choose more family-friendly movies," sophomore Rochelle Harding said. "But we thought that if we showed a more thriller one, more people would want to come."
In addition to the movie, student council is also hosting a costume contest.  The winner of the best costume gets a HydroFlask. 
"The costume contest is based on applause," sophomore Hannah Clanton said. "It's fun to see everyone dress up and have fun."