Southwest Football Kicks Off The Season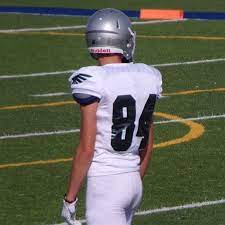 The Southwest varsity football team kicked off its 2021 season with its first game of the year on Sept. 27. The team lost its debut game against Gretna, 21-13. The game was originally supposed to be located at Seacrest Athletic Complex but it was relocated to Gretna to protect players from the extreme heat. 
"Our special teams weren't all there," senior Ashton Kelley said. "We had a blocked punt recovered by Gretna in the end zone ending in a Gretna touchdown." 
Gretna had two turnovers in the first half, with one of the turnovers resulting in a Southwest touchdown with less than a minute remaining in the first half. The first half of the game came to a close with Gretna leading  7-6. Gretna took the lead with a blocked punt on the first possession of the second half. But despite a strong showing by the Southwest defense in the first half, it wasn't enough to stop Gretna from getting two early touchdowns in the second half. 
"Gretna's a tough team. They were a top 10 team to open the year," senior Paul Tasset said.  "We made a lot of mistakes. We kind of just beat ourselves I think if we clean up a lot of those mistakes we'll be in good shape and we won't be losing next time out." 
Southwest will take on Southeast at 8 p.m. this Friday at Seacrest.