Medical Marijuana Taken Off Ballot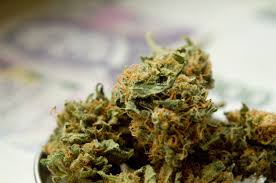 The Nebraska Supreme Court has reversed the opinion of the Nebraska Secretary of State Bob Enven to put medical marijuana legalization on the ballot. In July, supporters of the cause turned in 182,000 signatures to put the issue on the ballot. The number needed was 122,000 signatures. 
According to the Lincoln Journal Star, after Enven certified the signatures, Lancaster County Sheriff Terry Wagner argued the proposal violated single subject requirements in the state constitution and created "voter confusion and doubt" because of its language. The Nebraska Supreme Court sided with Wagner in a 5-2 decision to take it off the ballot. 
According to Harvard medical school, medical marijuana is predominantly used for chronic pain relief and wanted by many people due to it being less addictive than opiates. It is also used as a muscle relaxer to treat Parkinson's and lessen tremors.
 ¨I do not like that decision. I think it gives too much power to the courts and is undemocratic,¨senior James Moeller said.
According to Leafly, Nebraskans for Medical Marijuana said, "We are absolutely devastated by the Supreme Court ruling." 
Matthew Schweich, the deputy director of the Marijuana Policy Project said ¨Our opponents are cowards¨
You can vote for issues on the ballot on Nov. 3.