Top 10 Best Shoes To Get For This Summer
This summer coming up is gonna be an exciting one with how most of us were locked up for the last summer. Over the past year and a half clothing had an entire spike in popularity with everybody being their own fashonista in some type of way and shoes have been no exception for anybody who likes fashion. For this list there will be a budget starting from $50 going up to $250 (prices may fluctuate due to resale value). All the shoes in this list will also be unisex so both genders can look into getting a pair of shoes if they seem like a nice purchase.
#1- Adidas Continental 80 Shoes $50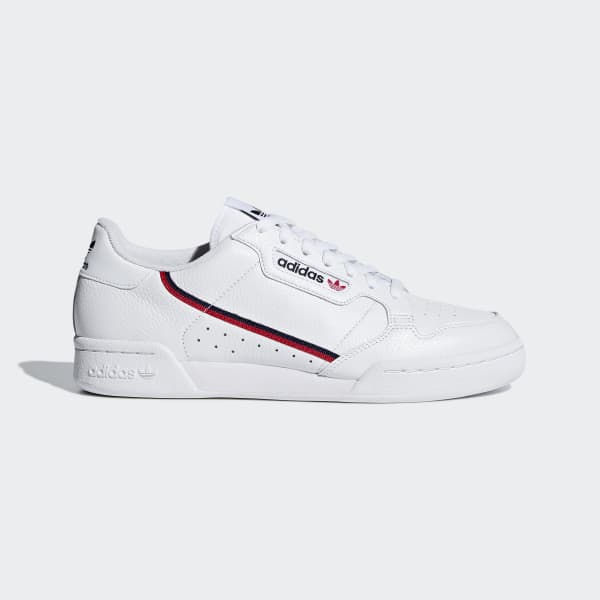 The first shoe on this list is an old throwback to the 80s when this shoe was originally released called the "Adidas Continental". The shoe was re-released back in 2018 and was considered a classic shoe by many due to the simplicity of the shoe. Most the shoe is completely different compared to other Adidas shoes like Stan Smith or Superstar but with it's almost unique look to it it's sure to catch the eyes of passersby and with how affordable the shoe can be there's almost no reason to ignore looking into this shoe.
#2- Nearly Any Low-Top Vans Old School Shoes $60-$75
Vans were a fan favorite of skaters and bikers back in the 70's and 80's because they were always affordable and fashionable. Vans are still just as prominent as they were today with the shoe being used for any purpose from athletic shoe to a pair of skate shoes. While the picture shown is just the base shoe for all of the "Old School" shoes there are well over 100 different variations and color schemes of this shoe. This shoe could pair well with almost anything in the closet and with the new floral and animal print shoes that just released there are almost endless possibilities for this shoe.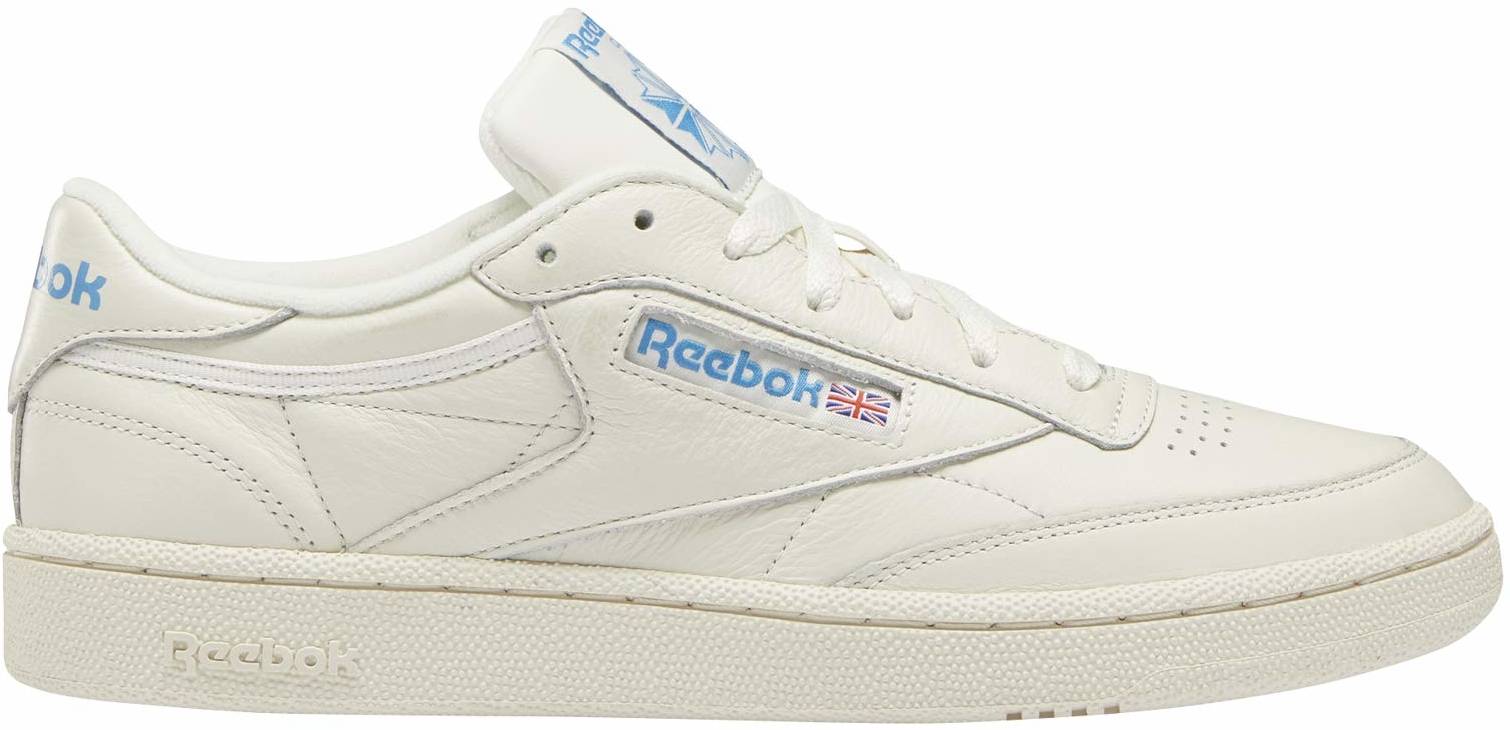 The Reebok "Club C" was originally released in 1985 as a durable tennis shoe for tennis players to use which made them stick out for many people and by 1985 about 22% of the tennis community owned a pair of the "Club C's". Over time the "Club C" lost popularity of it's tennis reputation and became more of a fashion shoe. "Club C's" go great with the summer styles due to the amount of brighter colors on the shoe. While the men's side of the Reebok's are in a bit of a small selection, the women's side has many different types with some of the main showcasing being the Cardi B x Reebok "Club C" which has mostly pastel colors taking over the palette with an added gum sole platform.
#4- Nike Cortez $75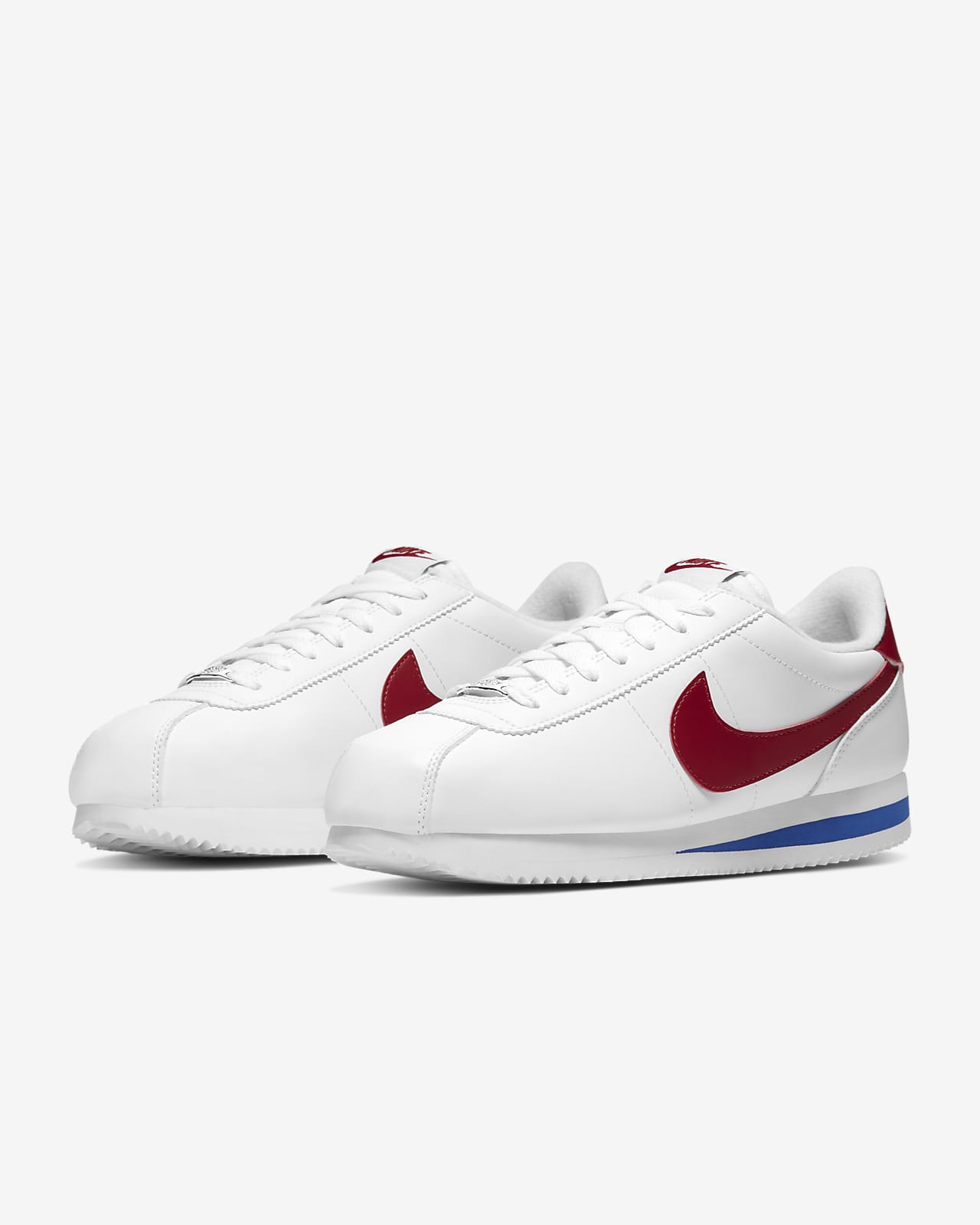 The Nike Cortez was a shoe that was originally released back in 1972 and since then the shoe became a classic shoe to wear. With the added popularity from these being Forrest Gump's shoes the entire design is made to resemble that of the Forrest Gump shoe. The Nike Cortez is always the perfect summer shoe with the mix of the red and blue with the low top height makes it a nice breathable shoe for walking or even running in some situations.
The first Air Force One was released in 1982 as a high top basketball shoe and was re-released three years later as a low top and almost instantly sold out and then became the shoe for any person to want at that time. The Air Force One picked up in popularity a lot during this past year just like how it used to be the shoe of 80's. While the shoe is a bit heavy on the sole there has been so many different style releases and people customizing and painting them there's bound to be at least one shoe that'll garner attention. With the added high tops also being within budget there's always going to be so many different options to pick from.
#6- Converse Chuck Taylor All Star High Tops $60-$110
Converse has always been a more stylistic brand even when it was the face shoe brand for the NBA. Converse signed multiple contracts with star NBA players like Larry Bird, Magic Johnson, as well as Dr. J. For a while Converse was the top brand for any type of sport for the longest time. While only the "All Star" shoe is shown nearly any type of Converse can be worn and pulled off from the platforms to the basketball shoes. One of the negative things about Converse though, is that there aren't many styles for people with a shoe size larger than 13. The Converse goes great with this upcoming summer with how open ended the shoe can be with how well rounded the shoe is able to be pulled off for anything.
The Nike "Blazer" was first released back in 1973 as Nike's best basketball sneaker which was first worn in the NBA by George Gervin who was endorsed by Nike themselves. The "Blazer" is a simple looking shoe that pairs well with nearly anything and just that versatility made the shoe how popular it is today. The audience around the shoe has changed from group to group with the first being basketball and the most recent being skaters and sneakerheads. The "Blazer" is one of the best summer shoes because it can easily be used in so many outfits and they are also one of the few shoes that can look good after some use on them as well.
#8- Allen Iverson Question Mid $130-$150
Allen Iverson was a star NBA player who people were almost afraid of in some degree with Iverson at his height scoring about 31.4 points per game during his season with the 76ers. In 2001 Iverson signed a deal with Reebok to make the "Question" to go along with his nickname "The Answer" and the shoe has stuck around since then. Since the shoe hasn't changed much during it's original release that makes it a great 2000's throwback and pairs well with any throwback basketball clothing which has been picking up in popularity this summer as well.
#9 Nearly Any Nike Air Max $120-$170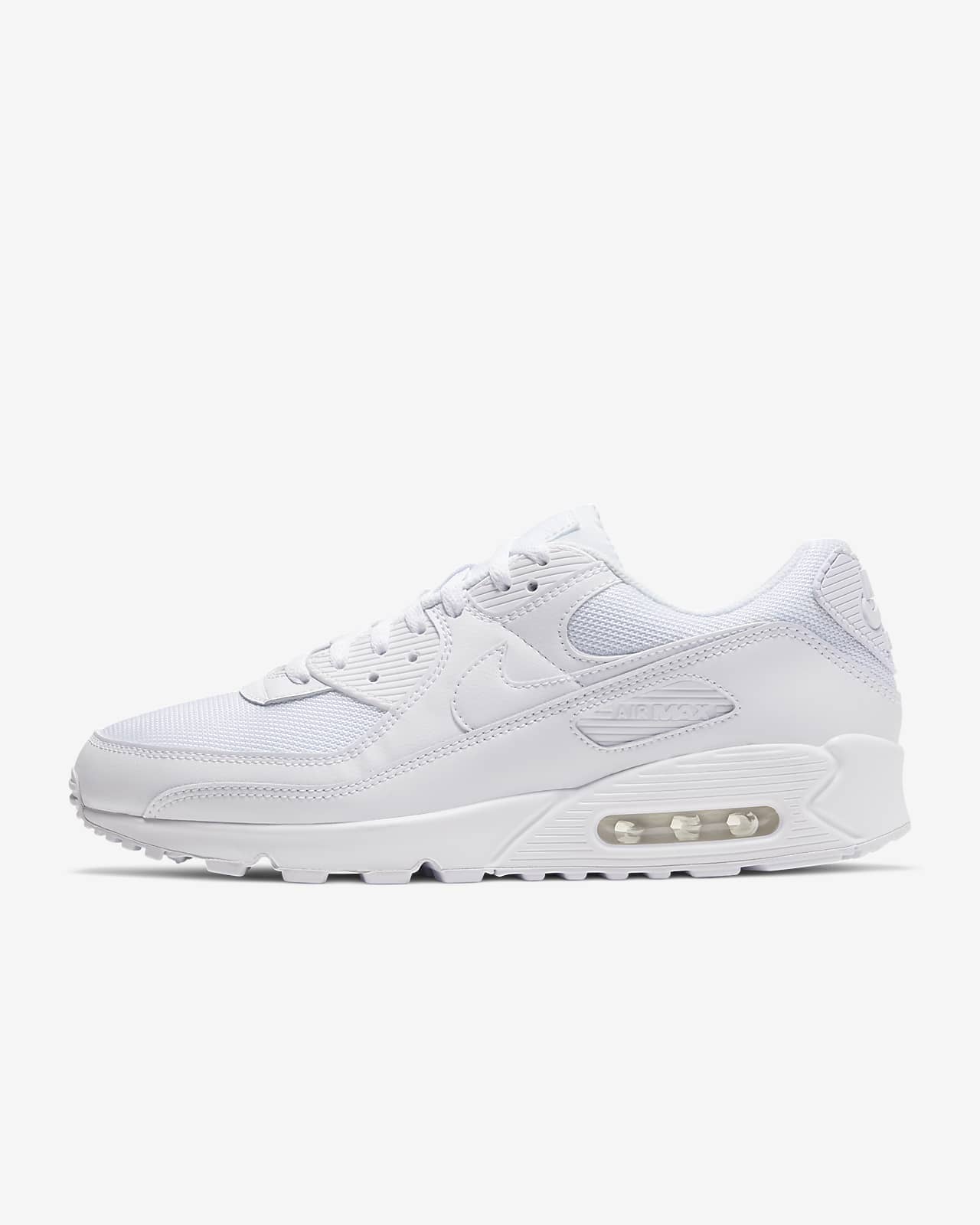 Nike "Air Max" is one of four dominant leaders of shoes for the Nike company and one of the main distinguishing factors of every "Air Max" is the air bubble that is on the sole of the shoe. "Air Max" was first released in 1987 with the "Air Max 1" and to this day that same model is being made. Air Max became popular when NBA player Scottie Pippen who played on the Bulls signed on with Nike to make the "Air Uptempo" which first released in 1996 and with how popular the Chicago Bulls were at that time "Air Max" started spreading with a steady pace ever since. There are so many different models of "Air Max" and even a dedicated day for "Air Max" so there's always going to be a shoe for somebody to want and with the rising popularity of the shoe there's bound to be more "Maxes" coming out for the upcoming summertime.
In 1985 when the first "Jordan" was released, it was considered more of a phenomenon with how much of a pop culture staple Michael Jordan was at that time. Jordan's signing on with Nike was the signing that turned Nike into the multi-billion dollar brand it is today. "Jordan's" are becoming one of the most desired shoes for many people so the price is spiking up for many of the shoes like the Travis Scott Retro High originally retailing for $175 but resale value makes the shoe is actually worth $1,500. If fashion is one of the main priorities then the "Air Jordan" should be the shoe to pick for that exact purpose because what it lacks in comfort it makes up in all the ways to wear it. It always seems like a type of shoe that can be pulled for any outfit.