Hawks Hoping for Harvest of Harmony Victory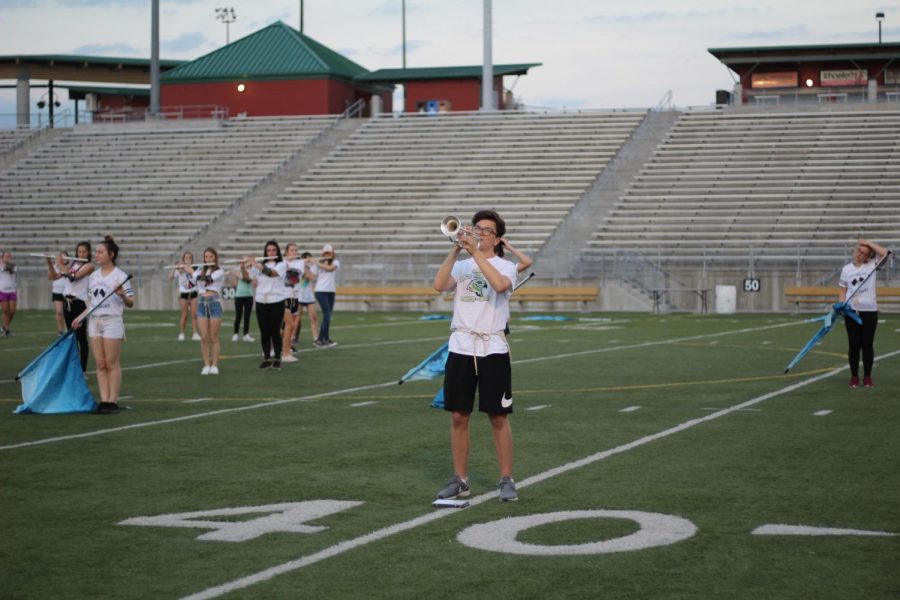 The Lincoln Southwest High School marching bands are traveling to Grand Island, Nebraska for the 78th annual Harvest of Harmony parade and field competition. 
Both the freshman and varsity bands are making the hour and a half long trek from Southwest to Downtown Grand Island, where they will march in a 2.2 mile long parade route starting at 9:30 a.m. The freshmen will return to Southwest, but the varsity band will suit up for the field competition starting at 5:15 p.m.
"I am excited because I have never parade marched before," said freshman Bryson Reynolds. "I am ready for the bus rides with all my friends."
This is the 78th year the parade has existed, and the last time Lincoln Southwest participated was in 2016. 
"It is so different than my freshman year," said senior Maddie Nelson. "Southwest hasn't parade marched in a while, and now that I am a drum major, it makes it more exciting."
The parade will be televised on NTV, a Kearney-based news station, and spectators wishing to see in person can visit Memorial Stadium in Grand Island. Student tickets are $3, and adult tickets are $5.