Fall Fever: Top 10 Songs for Fall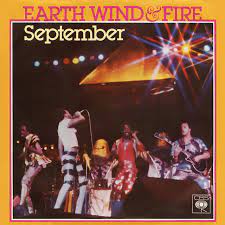 T.E.A. , Writer
August 31, 2022
Fall is one of the most beautiful times of the year and who doesn't want some beautiful songs to go with the chilly weather rolling in? Here are my top 10 songs for Autumn: 
10. "November Rain" by Guns N' Roses
I grew up on Guns N' Roses so this song is held close to my heart. This song is about unrequited love and how the writer of the song is in love with someone, but they don't feel the same. I think anyone can relate to this song, either with friends, family or even a lover. "And it's hard to hold a candle/In the cold November rain."
9. "Leaves That Are Green" by Simon & Garfunkel
First off, I believe Paul Simon is one of the best songwriters of all time. This is a song that I listened to a lot with my Dad. Not only is "Leaves That Are Green" amazing, but all of the songs on the album "Sounds of Silence." The song references fall with the leaves turning brown that is a common occurrence this time of year."And the leaves that are green turn to brown." 
8. "Wake Me Up When September Ends" by Green Day
"Wake Me Up When September Ends" is about the loss of Billie Armstrong's father when he was ten. He wrote this twenty years after his father passed. I feel like this is such a heartfelt song that is about grief and heartbreak. Isn't that what fall is about? The end of the year slowly approaching? "As my memory rests/but never forgets what I lost/wake me up when September ends." 
7. "Autumn Leaves" by Ed Sheeran
I believe this song, for one, really shows off Ed Sheeran's voice, especially since it's from 2011. He's really grown with his music, but this song is very nostalgic because this is one of his older pieces. It's a pretty solid song. "Do you ever wonder if the stars shine out for you?/Float down like autumn leaves."
6. "Harvest Moon" by Neil Young
What's better for fall than a Harvest Moon? This song has always been so popular at my house since it's one of my Dad's favorite songs, but it's such a good ballad that radiates soft vibes and fits the fall season so well. "Because I'm still in love with you on this harvest moon."
5. "All Too Well" by Taylor Swift
Who doesn't love Taylor Swift? I'm not a huge Swiftie, but this song works very well when it comes to storytelling. It transitions through all the different seasons of love including fall. "We're singing in the car, getting lost upstate/Autumn leaves falling down like pieces into place/And I can picture it after all these days." 
4. "Yellow" by Coldplay
"Yellow" by Coldplay just fits the fall theme because it's just such a soft song that radiates the nostalgia that comes along with fall. Plus, yellow is such a warm autumn color that represents the leaves that die and slowly fall off, spreading lovely color around. "I came along/I wrote a song for you/And all the things you do/And it was called Yellow."
3. "We Fell In Love In October" by Girl In Red  
"We Fell In Love In October" is one of the best fall songs to ever exist. It's obviously in the name. Who doesn't want to fall in love in October with pumpkin spice lattes, colorful leaves, and of course pumpkin patches? And most of all, it's one of the best LGBTQ+ theme songs out there. "We fell in love in October/That's why, I love fall."
2. "Sweater Weather" by The Neighbourhood 
"Sweater Weather" is a really great song that has an amazing beat, but is also just an overall super nice love song. It's always nice to relax with a nice warm drink and of course- sweaters. Who doesn't love wearing comfortable sweaters? "And now, so let me hold both your hands in the holes of my sweater."
1. "September" by Earth, Wind & Fire 
This is one of the most iconic songs in the history of fall songs. Anyone could put this song on and it feels like the whole room could start grooving to the amazing beat. I don't know about you, but I've had a car karaoke concert with my best friend in her car. It's debatably one of my finest moments. "Do you remember the 21st night of September?"
Fall reminds me of love. As a hopeless romantic, love songs tend to make up most of my playlists, but who says that's a bad thing? Fall is a perfect time to go with people you love to pumpkin patches, apple orchids, and scary farms. Who doesn't want to fall in love in October?