The Triumphant Summer of The LSW Forensics Team
The National Speech & Debate Tournament was held at the University of Louisville-Kentucky on June 12-17, 2022. The LSW Speech and Debate team was named a School of Honor and was top 40 out of 1,100 teams in National Speech and Debate Association. This was the first time in LSW's history where every single speech member broke into the eliminations rounds. Alumni Amani Al-Hamedi was the National Champion in Expository Speaking, receiving a $1,000 Simpson scholarship. This was the first NSDA national champion since the National Individual Events Tournament of Champions National Champion in 2014.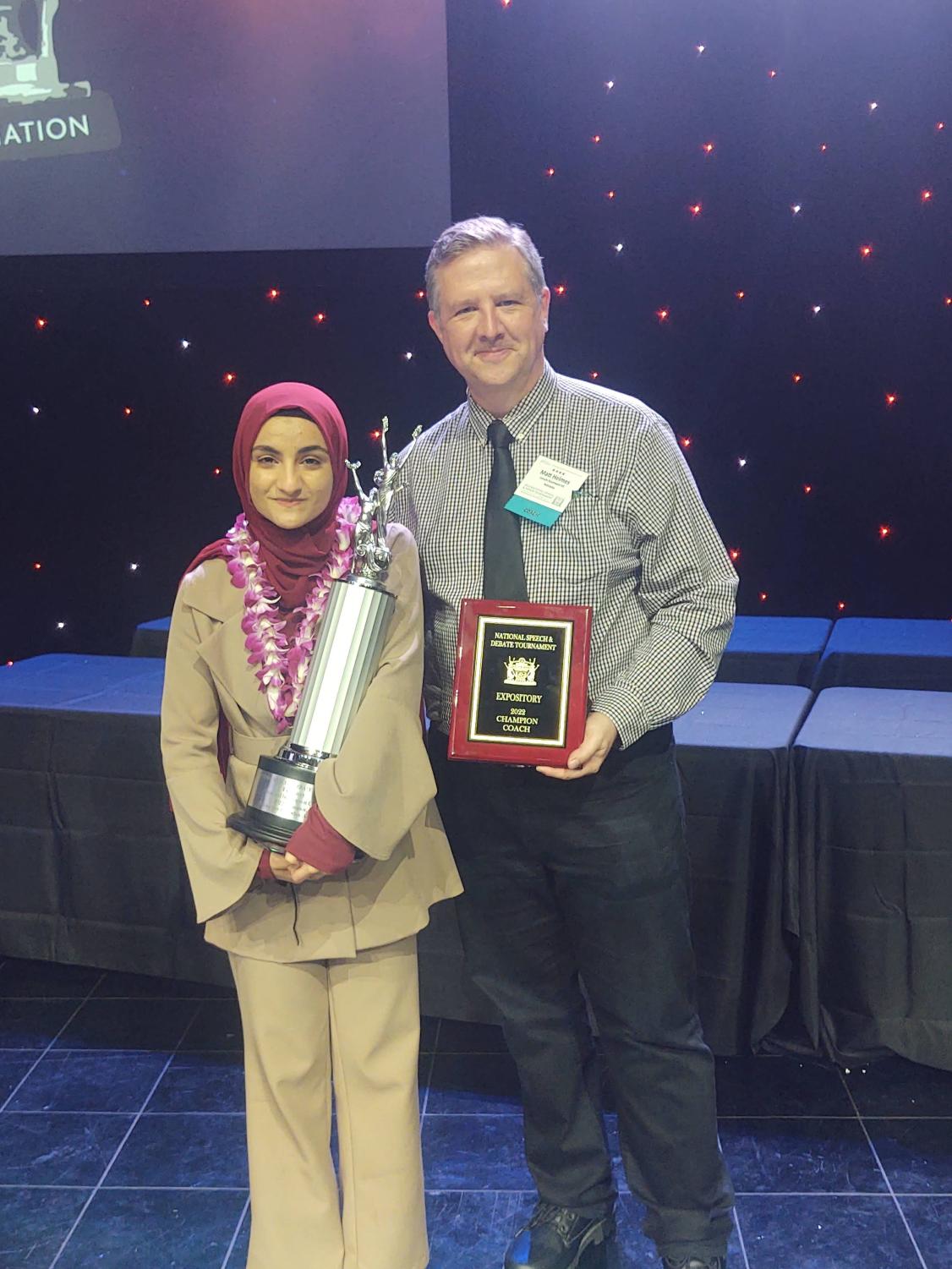 "I knew that every speech student from Nebraska," Al-Hamedi said. "Plus their coaches would be watching me in the audience, along with about 500 spectators. On top of that, it would be live-streamed for many around the country to watch. I was shaking, I was nauseous while getting ready. When we reached the Expo Center where I would give my speech, Mr. Heimes told me how proud he was that I made it to this point. When the moment finally came, I walked to the stage and began. I told my first joke, I heard that first laugh from the audience, and the rest is history. The speech went well. I didn't forget it, and my delivery was smooth for the pressure I was under."
Along with Al-Hamedi, alumni Loc Nguyen was a National Student of the Year Finalist and was in the elimination rounds in Extemporaneous Debate in the top 240. Madison Ramey was a semifinalist in Poetry Interpretation in the top 14 and octofinalist in Dramatic Interpretation in the top 60. Kevin Amaro was a quarterfinalist in Humorous Interpretation in the top 30. Amelia Schwensen was a quarterfinalist in United States Extemporaneous Speaking in the top 30. Natasja Swanson was a double octofinalist in Prose Interpretation in top 100.
"It was amazing to experience," Coach Matt Heimes said. "How the audience members and judges reacted, responded and reached out to us about Amani's speech on Muslim misrepresentation. Her win speaks to the power and importance of our team members using personal experience to create speeches and performances that make the world a better place!"
Senior Molly O'Brien was in the elimination rounds in Extemporaneous Debate in the top 240. Senior Britton Teply was in the elimination rounds in Extemporaneous Debate in the top 240.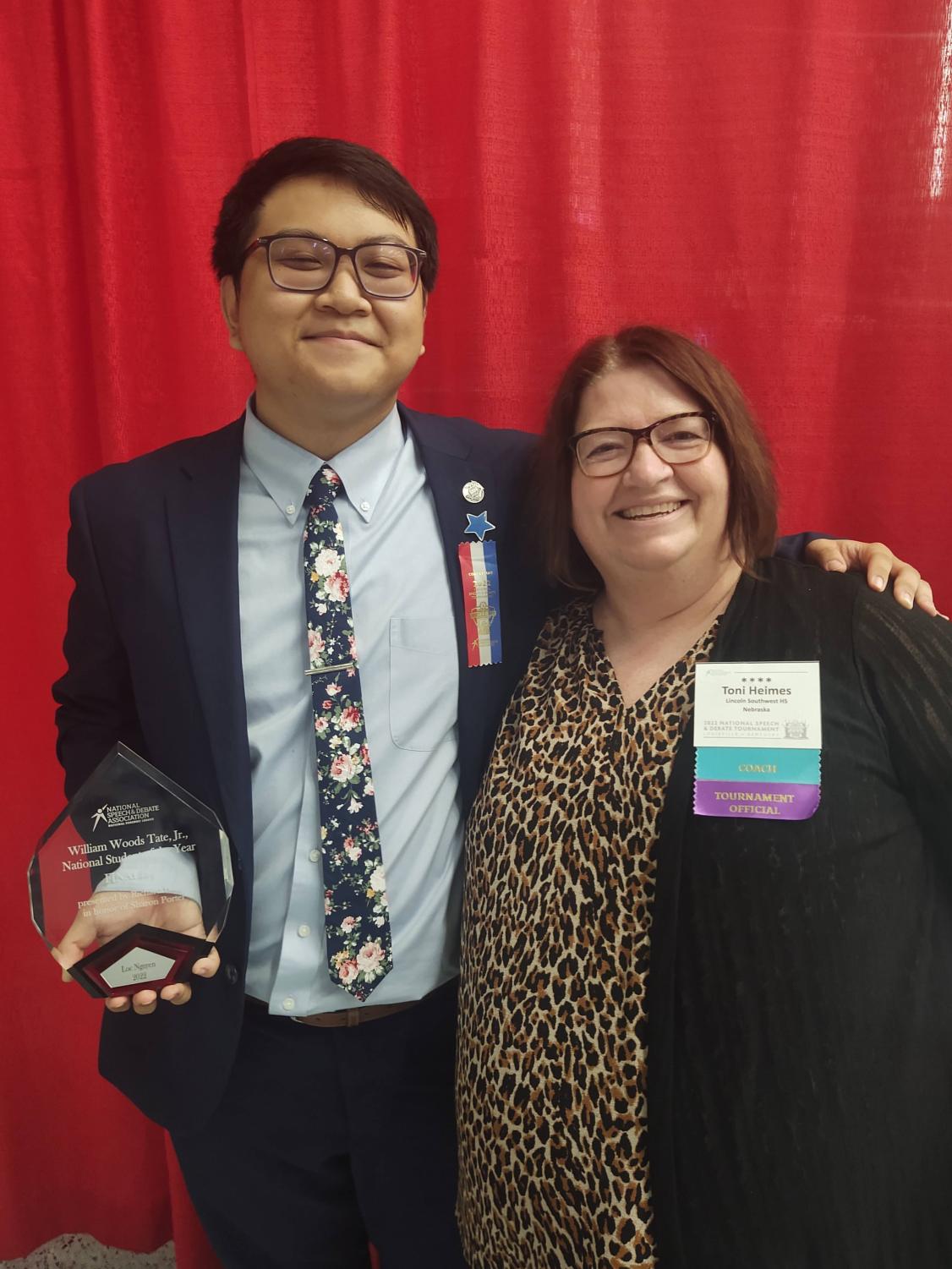 "So we prepared for nationals for two or three months leading up to it," senior O'Brien said. "[We would] practice three days a week, I would stay for multiple hours. And we had to prepare all the topics and we had to practice for rounds where we didn't know the topics that were impromptu."
Rehearsals and Coaching sessions will start this October. The new 2022-2023 season of Forensics Speech and Debate. For any additional information you can go to the Forensics website.