LSW Boys XC seeking 4th Straight City Championship in a Row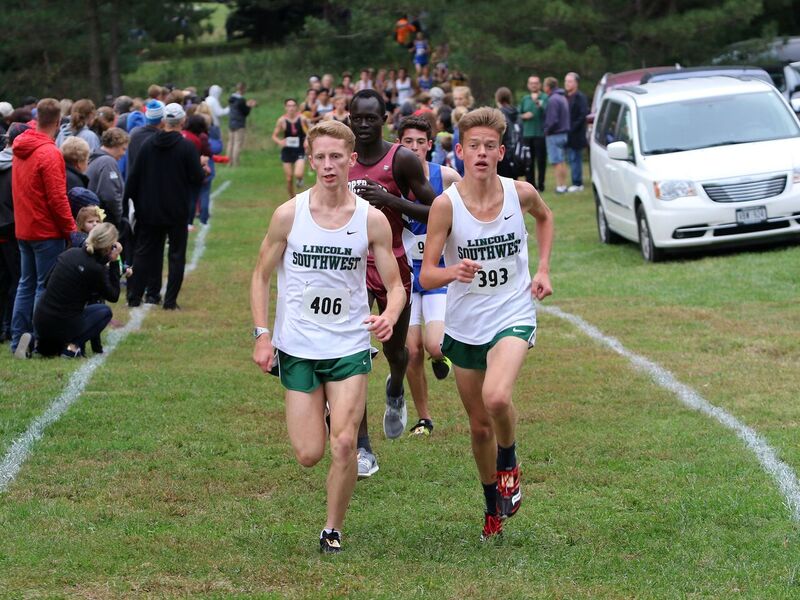 The Varsity and JV boys cross country teams are running at the LPS City Championships at Pioneers Park at 5:20 on Friday, Oct. 4, with the Varsity looking to win their 4th straight city championship in a row.
"I'm really excited to run hard and represent Southwest," senior Varsity captain Trevor Acton said. "I think today's weather will be really good to set a new personal record so a lot of us will be ready to run fast."
The past three years the Varsity teams have brought back the first place trophy to LSW. The team from last year is returning 6 of their top 7 Varsity members and have yet to be beat by a team from Nebraska this year.
The JV team will also be running in the same race at 5:20 and are looking to continue the success they have experienced so far this year. Last Thursday at the North Star Invite the JV boys ran in the Varsity division and placed 5th out of 9 teams.
"I expect a lot of pack running and tough races out of the [JV] boys today and a good team race," said senior JV captain Tyler Bartolome said. "A specific goal we have is to beat the other team's Varsity teams."
Following the 5:20 Championship race on Friday, awards will be presented to the top 15 individual JV and Varsity runners along with a trophy going to the Varsity team with the winning team score.