Silverhawk Theatre Prepares for Fall Play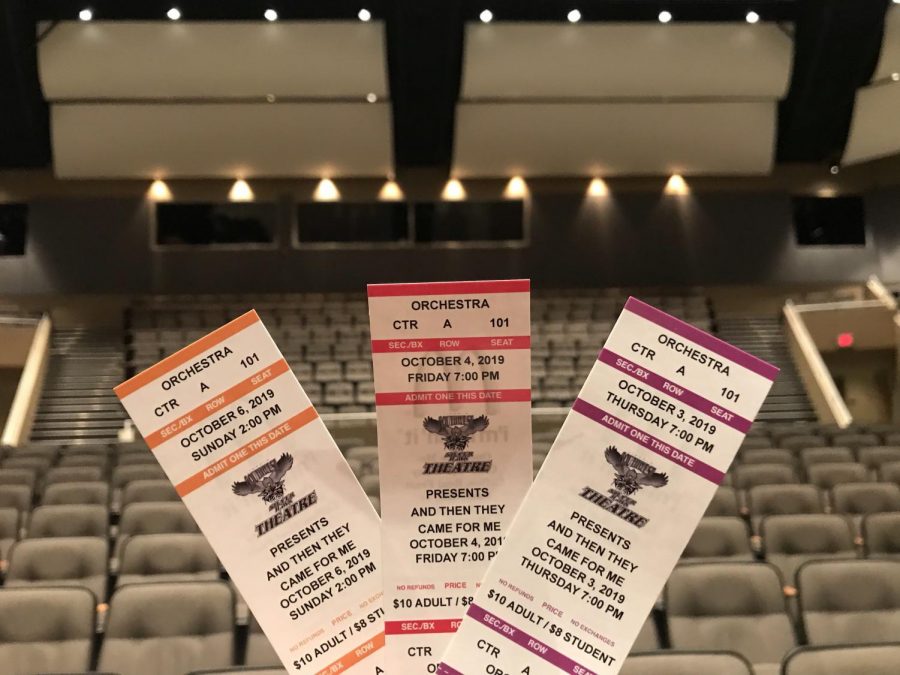 Tickets for the upcoming Lincoln Southwest play, "And Then They Came For Me: Remembering the World of Anne Frank," go on sale Monday, Sept. 3rd at 8:00 a.m. Student tickets run for $8, and an adult ticket is $10.
And Then They Came For Me is a mixed-media play that combines taped interviews with real Holocaust survivors, Ed Silverberg and Eva Schloss, and live actors recreating moments from World War II. Ed and Eva are connected together by Anne Frank, now famous for her diary she kept while in hiding. 
"The story is trying to compare Anne Frank's story to Eva and Ed's, because a lot of people know Anne Frank and her very tragic story. It is trying to show that it was more than just the one family, and that everybody knew someone who was struggling," junior Jordan Lockert, who plays Ed, said. "It is important to show that it was a huge deal and it was incredibly tragic." 
In 1933, the beginning of the persecution and mass genocide of the Jewish people happened in Germany after Adolf Hitler was appointed Chancellor of Germany. Eighty six years later, the world is still reeling in what happened. In a time where people deny the Holocaust ever happened, the theatre department wants to keep the memory alive. 
"We have only done so many historical pieces in the 18 years Silver Hawk Theatre has existed," technical administrative assistant Mrs. "Jake" Sedivy said. "It is a good reminder of what happened and what to look for things presently or in the future to prevent something like this from ever happening again."
"Anne Frank was one of the most influential authors of our time," senior Chloe Peters, who plays Frank,  said. "Being able to portray her and bring the story to life is such a high honor and a privilege."
Portraying a well known historical figure comes with its highs and lows, especially when dealing with a touchy subject like the Holocaust. Most of the cast and crew agree that this show is important and needs to be performed.
To get more information and to buy tickets, please see "Jake" Sedivy in the theatre box office, or call 402-436-1335 and leave your request.