Southwest Cross Country Teams Place Second and Third in LPS Championship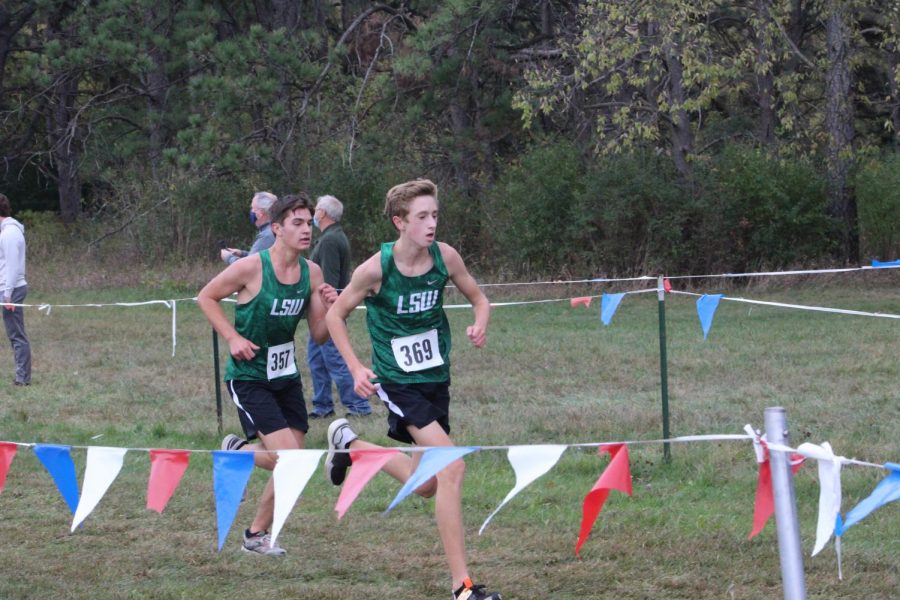 The Southwest boys and girls' cross country teams participated in the Lincoln Public Schools Championship on Friday at Pioneer's Park. 
The girls' team started first, taking home a second place team finish, while junior Brianna Rinn took home the title of City Champion with a first place finish and a school record time of 18:49.
"It's amazing to have all the hard work over the past few years pay off," Rinn said. "Getting both of those accomplishments in one day was almost surreal. We're really lucky we got the opportunity to compete this year because of the virus, and because of that, we've been trying to make every race count, which has paid off in big ways." 
The boys' team was second. They scored a third place team finish, while senior Drew Snyder took home runner-up with a school record time of 15:49.
"It felt great," Snyder said. "It was the culmination of a lot of hard work. A lot of my old teammates were there too which made it even more special."
This is the girls' second time finishing runner-up this season. They also have two first place finishes, and a win in a matchup against Southeast.
"Since the ultimate goal is to win state as a team, that will mean improving my times to make sure we get the lowest score possible," Rinn said. "To do that, I just have to keep trusting my coaches with the training and keep being determined during races."
As for the boys, this is their third second place finish of the season. They also have a third place finish and a win against Lincoln Southeast this season as well.
"I'd like to run a faster time, and I hope our team can improve as well," Snyder said. "We've got a few really solid underclassmen that are making a lot of progress as the season moves forward."