Sora a User-Friendly Library App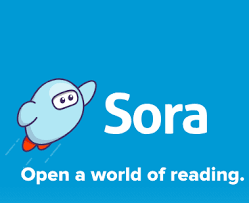 "Sora" is a user-friendly app that students can access through their laptop, phone, or tablet.
The first step to accessing "Sora" is going to the Lincoln Public Schools website, choosing the Southwest tab, then choosing the library tab. Students will find the library homepage and then choose the category eBooks. There it will show a screen with different apps, and "Sora" will be in blue on the right hand side.
"Sora" has helped students read more, as well as having audiobooks to listen to if they prefer listening over reading text," librarian Michelle Schnell said. "The app also provides tools designed for students with reading disabilities, including a dyslexic font setting for readers."
"Sora" allows students of all grade levels to check out books, magazines and audiobooks, as an alternative to going into the physical library.
"I use 'Sora' as an alternative to Audible, as it has free audio books, and it has a variety of free options to choose from," senior Ellie Henkel said.
If  students have any more questions about Sora students can email Mrs. Schnell at [email protected], or talk to her before or after school in the library.