Sign-up for Flight Night Auditions Now Open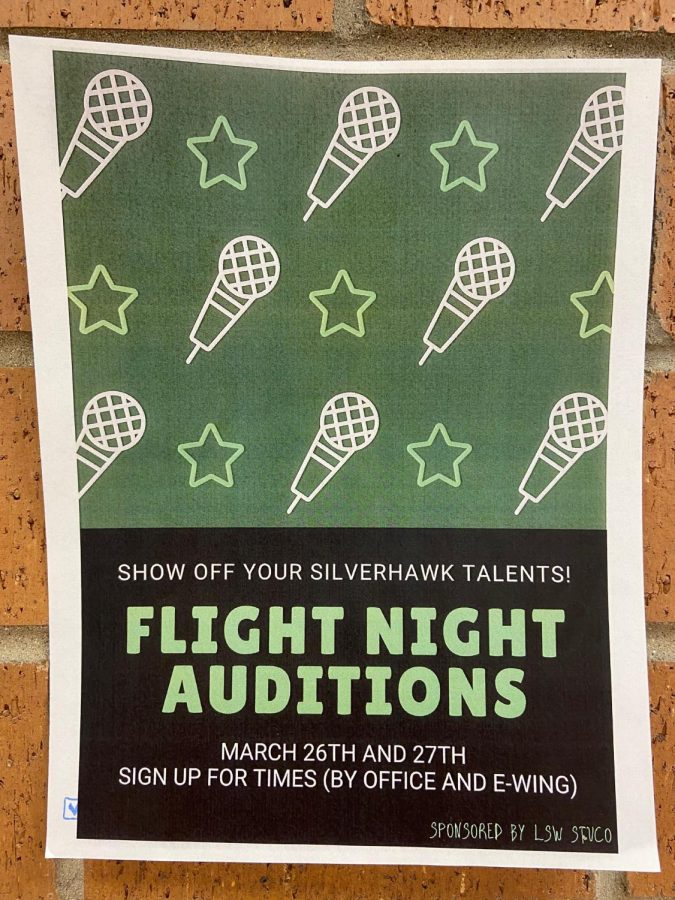 Sign-ups to audition for Student Council's annual talent show, Flight Night, are open. 
Sign up sheets can be found in the main office or E-wing. Students can reserve a 15 minute time slot to perform their talent. 
"Students are able to bring their talents and special abilities and showcase them to the audience," Student Council member senior Juan Cervantes said. "Flight Night is an event that's fun for everyone. It's fun for the people that get to showcase their talents, and it's fun for the audience because they get to see all kinds of stuff like singing and magic tricks."
Auditions will be held in E-wing on March 26 and 27. All school appropriate talents are welcome to audition.
The money raised from Flight Night will be added to Student Council funds to support other Student Council events and the group's philanthropy efforts. 
"It's a fundraiser for us, but it's also just a service to the student body," Student Council historian senior Katrina Schwensen said. "It's fun and entertaining, and it brings us together to create this culture of school spirit when we're all in the auditorium watching our peers perform what they're passionate about."
The date of Flight Night is not set yet, but will happen after prom. Tickets will be $5 at the door, and concessions will be sold at intermission.